CULINARY EVENTS
MAMMA'S SPECIALS
October 4 - 6, 2017
October 4th & 5th from 12:30 PM – 4:00 PM | 7:00 PM – 11:30 PM
October 6th from 12:30 PM – 4:00 PM
Immerse yourself in authentic Italian homemade dishes as La Veranda presents Mamma's Specials. Dine with us and enjoy our special set menu featuring handmade ravioli and gnocchi, minestrone soup, veal stew, and crostata cake — just to name a few. Experience real Italian cuisine with the old Italian style samplers passed around the restaurant.
A' la carte menu
PIZZA, PASTA & JAZZ
Tuesday from 7:00 PM – 11:30 PM
Transform your Tuesday nights with a perfect blend of unlimited classic Italian pizzas and pasta complemented by smooth jazz music.
QR 120 per person, all-you-can eat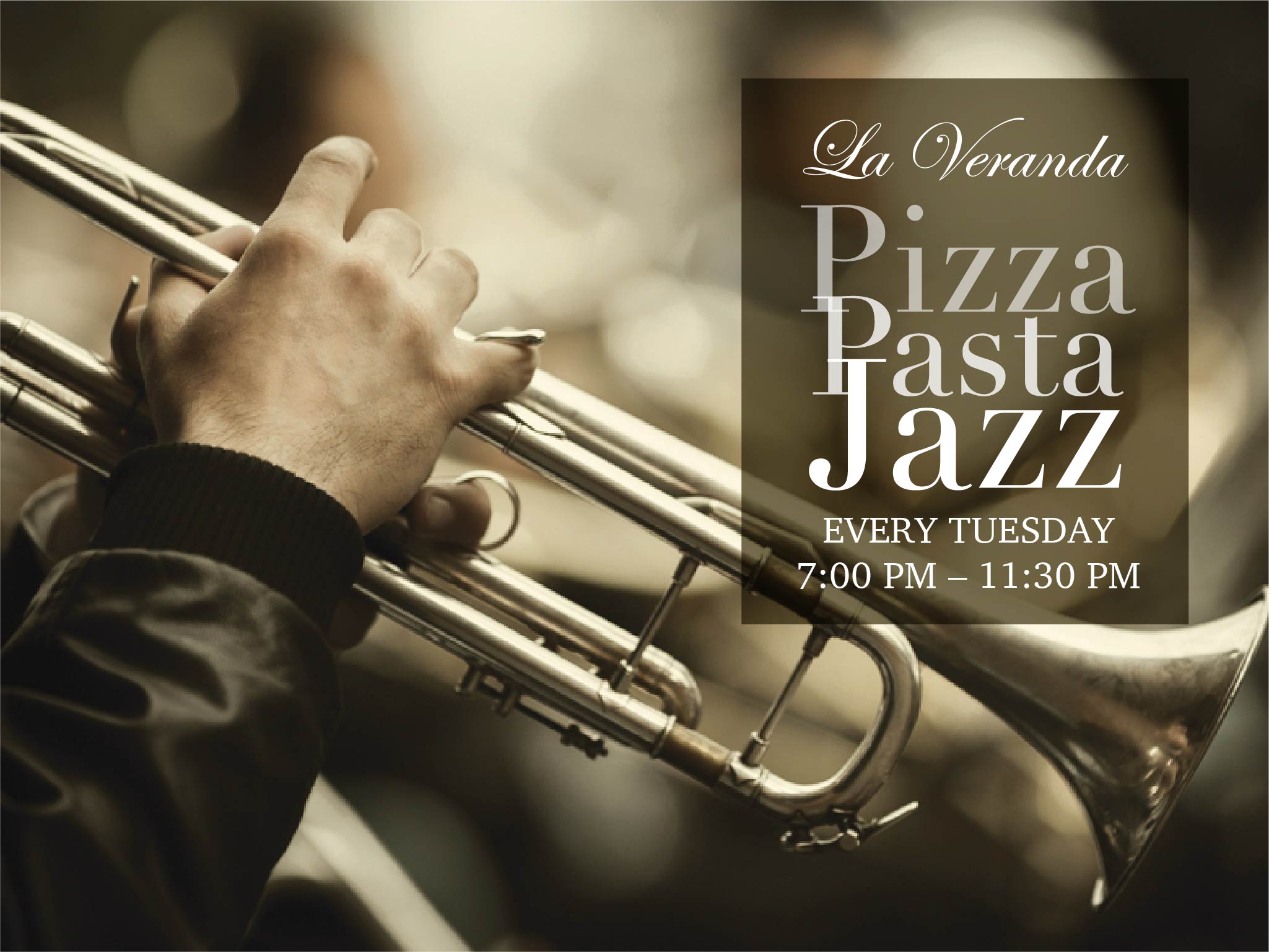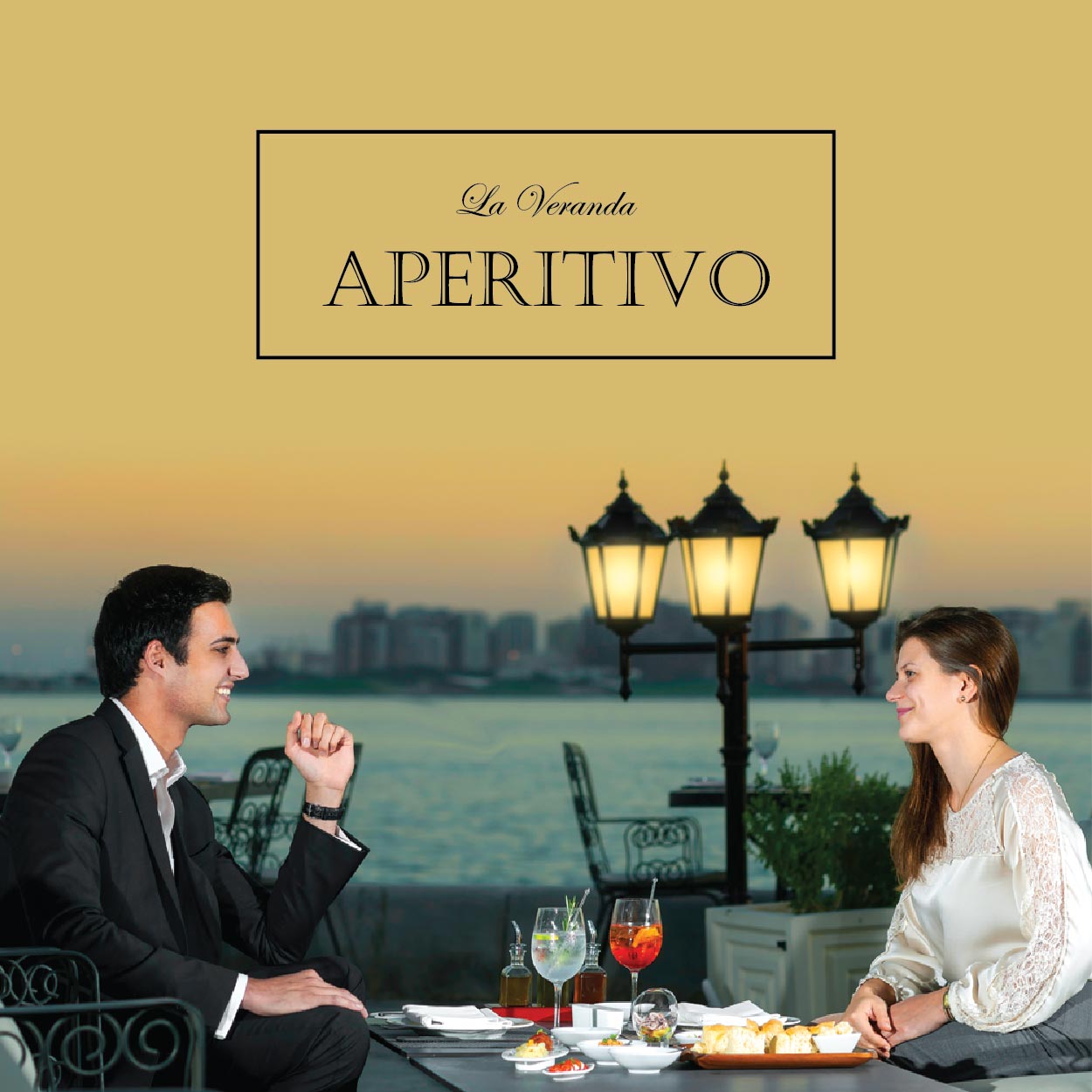 APERITIVO
Wednesday & Thursday from 5:30 PM – 8:00 PM
While adoring the unrivalled views of the corniche with a live performance by our Italian duo, delicious bite sized appetizers will be served with a free flow of unique beverages.
QR 130 per person including snacks & beverages
ALL' ITALIANA FRIDAY BRUNCH
Friday from 12:30 PM – 4:00 PM
Seize the weekend and enrich your palate at La Veranda with a taste of authentic Italian Antipasto. The signature pizza arrives straight from the wood-fired oven and leave some space to enjoy the irresistible Gelato selection as the finale.
QR 250 per person including soft beverages
QR 330 including selected beverage package
50% discount for children under 12 years and kids below 6 dine for free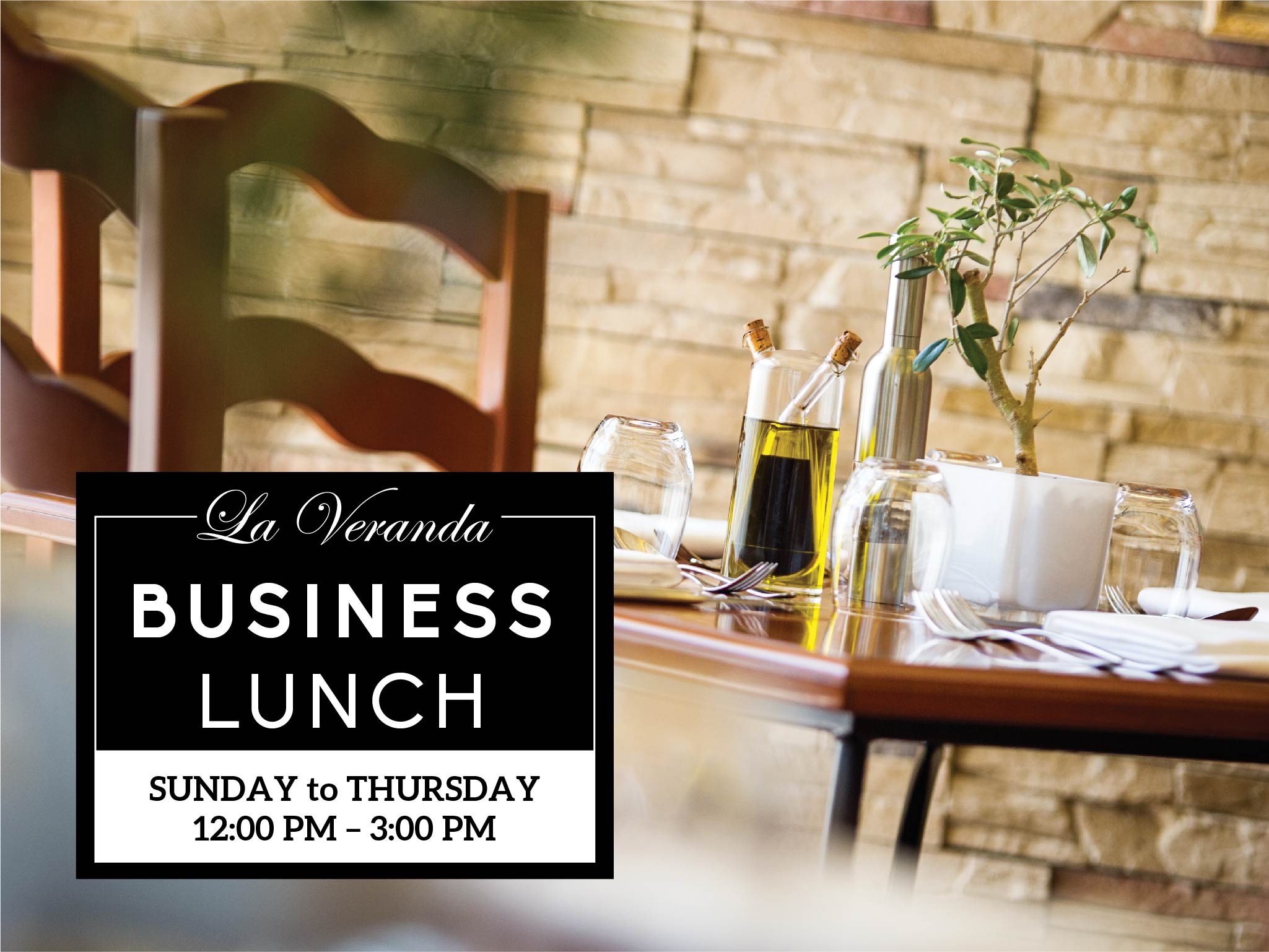 BUSINESS LUNCH
Sunday – Thursday from 12:00 PM – 3:00 PM
Stay connected with your clients and business partners over business lunch. Break the ice - mingle and mix while you enjoy your 3 course set menu.
QR 95 per person including soft beverages
Business Lunch (Sunday to Thursday)

12:00 PM - 3:00 PM

Dinner

7:00 PM - 11:30 PM

Aperitivo (Wednesday & Thursday)

5:30 PM - 8:00 PM

Weekend Brunch (Friday & Saturday)

12:30 PM - 4:00 PM